Captain Gabe heads for Lake Superior and Charlotte visits the cord house
July 30, 2006
Today I'm heading back home to Santa Cruz, but not before we take the boys out for some fishing on Lake Superior. Captain Gabe and Captain Zach take turns at the helm.
While the rest of the kids enjoy a nice game of cards back home.
Charlotte, Valri, and Gordon headed out to visit this very cool house they call the cord house. The wood sculptures and things he embedded into the walls are pretty unbelievable.
After dropping me off for my flight, Charlotte take a photo of the tank that's kept near the airport.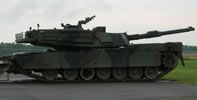 Back in Bootjack it's all quiet and serene.
A good night to visit with Charlotte's mom.